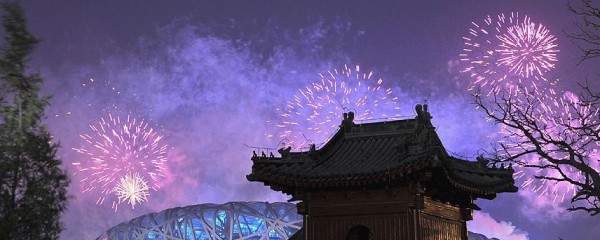 CHINESE NATIONAL HOLIDAYS AND WHAT TO EXPECT
Chinese National Holidays are approaching fast; it will be from October 1st to October 7th. This is one of the two weeks known as Golden Weeks in China. A Golden Week is when is officially a holiday for a total amount of 7 consecutive days in the country; the other one being during the Chinese New Year. These days are very important in the Asian country because they mark the creation of the People's Republic of China. We are going to explain some interesting facts about the holidays and what you as an importer can expect from them.
National Day of the People's Republic of China
The National Day celebrates the foundation of the People's Republic of China in 1949. Although the country was founded on September 21, 1949, the Government declared October 1st as the National Day. The National Day is celebrated in Mainland China, Hong Kong and Macau.
There are military parades, flag-raising ceremonies, fireworks and dances throughout the country. This is one of the few times during the year that Chinese citizens have holidays and it is the time they use to travel around the country. Train and plane tickets within the country need to be booked with many weeks in advance as they are the most common methods of transportation. If you are thinking to visit the country during this week, better think twice! Every touristic spot in the country becomes even more overcrowded during that time; expect huge queues, higher prices, and low hotels and train tickets availability.
How the holidays can affect you?

If you are buying from China, you will know by now that all factories close during the National Holidays and you are probably trying to catch that shipment just before the holidays. Remember, this is a peak season for factories and they have a big amount of production to face so they need to produce faster and they might pay less attention to the quality of the products. Do not let them send you a poor order just because they have holidays and they need to finish the order as fast as possible.
It is important for you as a buyer to make sure the quality of the order remains acceptable. One method to ensure it is to use a third party company to inspect your products. One inspection might mean the difference between receiving a disastrous order and making sure you are safe.
Our team at SBE can help you inspecting the products to make sure their quality and to give you the option to make decisions before shipping the products. Thanks to the Real Time technology you can even follow the inspection in real time, giving you the option to make decisions in real time and discuss any issue with the supplier immediately.
Remember, it is never too much when securing your orders!
Get to know SBE at sbeinspection.com