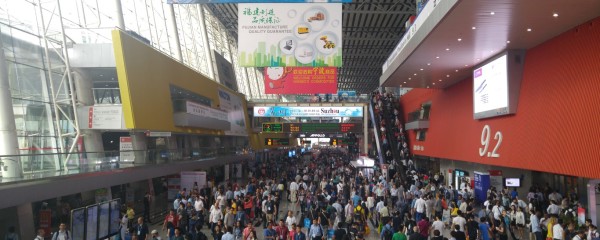 CANTON FAIR FALL EDITION 2016
Every year hundreds of trade fairs are held in the world; one of the biggest ones being the Canton Fair, held twice a year in the Chinese southern city of Guangzhou. This is the perfect place to get a first touch with Chinese fairs; you can find almost every industry there and suppliers visit from every part of the country.
Here in SBE, we know it is not always easy to go to these fairs; flight tickets, time consumption, hotels, food, etc. But we also know it is always better to go to these fairs in person to meet the suppliers on site, rather than doing it through Alibaba or other online sites. However, there is another option. What if someone could go on your behalf and look for the suppliers you need, ask for quotations, take catalogs, pictures and give your business card to the suppliers? This is as good as it can get when you are not able to go by yourself. This is what we call a Trade Fair Representation.
TRADE FAIR REPRESENTATION
A Trade Fair Representation (TFR) is the best option when you need to go to a trade fair but you cannot go in person. A certified sourcing agent will go on your behalf to the fair. This means, they will have your business cards and they will introduce themselves as your partner in China. Everything they will discuss will be under your terms (type of product you are looking for, price, order quantity, specifications, etc.).
The agent will also take catalogs and ask for prices for specific products in the fair. In the meantime, they will take pictures of the booth, the supplier's representative and detailed pictures of the samples they brought with them to the fair. We, then, will send the catalogs and quotations to your office and give you a report with all the found information. From there, you can check it out, study it and decide with what supplier you would like to cooperate in the future. Remember, this is just the first step when buying from China!
Don't miss the opportunity to find your future supplier at the Canton Fair just because you can't go by yourself!
Find out more information about SBE here and ask us for more information about the TFR at sales@sbeintl.com